If you are searching for the best Glo cheat 2021? Here I will be sharing latest Glo free browsing cheat 2021 that you can enjoy without paying a kobo. The internet is blazing with many free browsing cheats and Glo Nigeria is not left out. They offer various data plans and they are considered as the cheapest data provider in Nigeria.
This blog post providers latest settings to enjoy latest Glo free cheat 2021, Glo cheat code 2021, Glo unlimited browsing cheat, Glo 100 naira cheat 2021, Glo cheat code for MB.
THIS POST HAVE BEEN UPDATED WITH GLO NEW CHEATS 👇👇👇👇👇
You can enjoy other networks like MTN free browsing cheat, Airtel free data, 9mobile cheat code. 9mobile Cheat 2021
Let's not waste time and get started….
👉👉👉👉👉HOT OFFER: HOW TO MAKE N5000 Daily With Kuda App ( Refer And Earn)
Before we start, please if you try any cheat and it didn't work for you. It might be as a result that your sim card is not eligible or Glo telecommunication network have covered the loophole that gives the cheat.
DO YOU WANT TO RECEIVE CHEAT UPDATE AS SOON AS WE POST…

JOIN US ON Telegram CLICK HERE

Receive Free Internet Update very fast
This post will be updated weekly with latest glo unlimited browsing cheat….. Visit regularly to stay updated.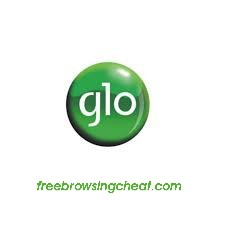 How To Enjoy Unlimited Calls On Glo
How To Call Any Network Free With Glo
This cheat is Sim selected, but for best, find an Old Glo Sim.
Put it in your phone,Dial 042 first before the number you want to call and remove the first 0 from the number.
Example you want to call 08092929191 then dail 04280929191 then 'call. Remember do not separate the numbers.
Glo Free Browsing Cheat 2021 Requirements
For you to enjoy this Glo free browsing cheat you need the following.
SIM: 2 Glo Sim cards
Platform: Android/iOS
Internet: 3G/4G
Airtime: N200 (minimum)
Activation Time: 2 hours+
No VPN required
How To Activate Glo Free Data 100GB (Glo unlimited Free Browsing)
Many are selling the cheat but I decided to share it free. Enjoy before the ISP gets blocked.
Get Two Glo Sim Card
The first must be on Glo yakata. Dial *230# to migrate if not in Glo yakata.
Load your N200 airtime and above.
Subscribe to N200 Data plan (Yakata gives 250MB instead of 50MB for 1st month of recharge.
Now all the 250MB will be on your SIM, after 2 hours or exactly 2 hours.
Share the data to your second Glo Sim (dial *127*01* friend phone number# to share.
Now you will browse unlimited with the second Sim you shared data to. The 250MB data plan will not be touched. Remember you are subbed to 24 hours plan. So after that it will expire. So choose more plans like 7 days to enjoy more.
New Glo Cheat 2021 – Requirements
Here are requirements to enjoy new Glo free browsing cheats
A Glo SIM card with no data and credit
Smart phone or pc
Tunnel
Configuration Setting.
How to Activate Glo Free Data Cheat
Download tunnel CLICK HERE
Install the app and then open it.
Click on Stealth settings and then turn it on
Now configure this way:
Connection Protocol: HTTP
Connection Port: 80 or 443
Connect via Parent Proxy: Don't Enable
Custom TCP/HTTP Headers: Enable
Host: 10.105.72.3
Request Method: Post
Injection Method: Normal
Online Host: Tick
Keep-Alive: Tick
User-Agent: Tick
Generate and then save
Now click Save in the Stealth Settings.
Advance SSL Settings:Don't Enable
5m.Click on connect button and wait for it to connect.
RECOMMENDED
Glo Cheat Code 2021 : Browse The Internet For Free
Below are working Glo free data codes, these codes are tested and confirmed. It is all working perfect as of the time we published this post. Perhaps, no cheat lasts forever, we promise to update this post as various free browsing cheats rolls out.
Glo Free Browsing  Cheat Using Anonytun Vpn
For you to enjoy this Glo free browsing cheat, you need the following requirements:
• A Glo sim with zero balance and no data
• Strong 3G network
• Working Android phone
• AnonyTun VPN – Download Now
ALSO READ: Airtel Cheat Codes For Free Recharge [ Working Perfect ]
After downloading and installing the VPN, tweak the settings using the following guide.
• Name: SAFEINFOFREE
• APN: 9mobile
• APN Type: Default,Supl
• Proxy: Blank
• Port: Blank
• Username: Blank
• Password: Blank
• After Downloading, Launch the application – Click Continue
• Click on Stealth Settings…
• Now put the following:
• Connection Protocol: HTTP
• Connection Port: 80 or 8080 or 8081
• Click on EDIT CUSTOM TCP/HTTP HEADERS.
• Put the following there
• URL/HOST: www.gloworld.com
• REQUEST METHOD: POST
• INJECTION METHOD: Normal
• Then tick USER AGENT
• Then tick KEEP-ALIVE
• Tap GENERATE
• Click on Save
ALSO READ: Unlimited Airtel Free Data Bonus [ Latest Free Browsing Cheat ]
Detail Settings Of Glo Cheat Code For Free Browsing Using Anonytun VPN
After downloading the App, install it and follow the procedures below to activate the Glo free data cheat 2021.
• Click on Stealth Settings. Insert the following:
Connection Protocol: HTTP
Connection Port: 80 or 8080 or 8081
• Click on EDIT CUSTOM TCP/HTTP HEADERS. And put the following there
URL/HOST: www. Gloworld.com
REQUEST METHOD: POST
INJECTION METHOD: Normal
Tick USER-AGENT
Tick KEEP-ALIVE
• Tap GENERATE
• Click on Save
ALSO READ: Best Airtel Free Internet Code 100% Working
Glo Cheat For Android Phones Using Tweakware VPN
This cheat requires the use of Tweakware VPN I will be providing a download link for you below. Make sure that your sim card has no active data.
If you don't like buying data like me, then you got this to enjoy while it last.
Here is how to activate your free data cheat….
• Download tweakware VPN from playstore or click here
• Open the Tweakware VPN APP and Navigate on Settings
• Leave Custom Tweak, Then Click on the Setting Icon
• Username and Password: Leave Blank
• Select "Custom Tweak"
• Select Connection Mode as: HTTP.
• Set Server Port as: 80
• Configure Host header as: 10.105.72.3
• Click on select "Header Line Type" and Mark Multiline
• Make sure the Reserve Proxy is Not tick
• Now go back and Click on the connect button
Now you can enjoy free browsing on your Glo sim. If it stop working, check this post for new settings update. We update this blog, daily with fresh free browsing cheat on all telecommunication networks.
Glo Unlimited Browsing Cheat Using Psiphon Pro Lite Handler
Psiphon Pro Lite Handler is just same with other VPN but has his own settings different. The data given is capped to 1GB or 2 GB daily depending on your sim card eligibility. Google and download Psiphon Pro Lite Handler..
If you have done that, here is the guide to set it up 👇👇👇👇…
ALSO READ: MTN Free Data Code : MTN Free Browsing Code ( 100% Working)
• Get A Glo sim card which has 0.00 balance on it.
• A strong 3G network in your location, this will not work on 2G
• 3G supported Android phone
• Next, download the Psiphon Pro Lite Handler
• Go to APN Settings and use the glo default APN
• Launch Your Psiphon app Netify VPN will also work
• Untick Remove Port
• Proxy type: Use Real Host
• Proxy server: enter redirect.glo.com
• Real proxy type: Select Default
• Real proxy server: leave it empty
• Real proxy port: Use 80
• Click on Save.
….And you can now enjoy this Glo cheat 2020, use it while it last.
ALSO READ: MTN Free Data Cheat 2021 – Full working (100℅ Perfect)
Stay tuned for more hot Glo unlimited browsing cheat. Meanwhile you can checkout how latest free browsing cheat, MTN free data code, and Airtel free browsing cheat.
Remember to share this article with family and friends. Please use the comment box below to say your mind and ask questions concerning this post.
DO YOU WANT TO RECEIVE CHEAT UPDATE AS SOON AS WE POST…

JOIN US ON Telegram CLICK HERE

Receive Free Internet Update very fast