Maybe you have seen a lot of Airtel Free Data Code, which are not working. Don't worry, I got your back. After a long research, I found out 100% sure working Airtel Free Browsing Code.
If you are free browsing like me, then you must be looking free browsing cheat.
In this article, I will be sharing with you airtel free data cheat that works. These cheats is tested and worked fine before posting it on here.
If you need airtel free data cheat that will enable you enjoy free browsing then you are in the right place.
NOTE:
No Airtel Free Data Code or free browsing cheat works forever. A cheat might be working today and stop working tomorrow.
Why?
The telecommunications company ( e.g Airtel) might discover it and block it. The companies are losing a lot from each cheat shared.
As of the time I wrote this article. All the cheats shared below is tested and it worked fine. So if you try it and it did not work, then try another. This might be as a result that you are not eligible to enjoy it.
Try the cheats and found the airtel free mb cheat code that works for you. Use the comment box below to let use know.
LEARN: How to Make Money Online
Latest Airtel Free Data Code For Free Browsing
Below are tested and approved airtel free data cheat.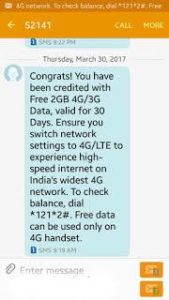 Airtel 3GB For N500 Cheat Code
Airtel is aim at providing the best customer care service to their users. With well designed user experience, here they are again with another enticing offer to her users.
This airtel code for cheap data works well in 2G network. This is to say that if your phone is using 3G, 4G, or 5G that this cheat code will not work fine for you.
You can still enjoy this free browsing by changing your phone back to 2G network. It can be done manually, follow the steps below
Go to Settings >> …More >> Mobile networks >> Preferred network type and then select 2G network.
If you have done that, your phone number is now in 2G. Next, proceed to activate airtel free data bonus.
√ALSO READ: Latest Airtel Free Browsing Cheat 2019 100% Working
How To Subscribe For Airtel 3GB For N500
For you to activate this data you must have up to N500 recharge card.
Then dial *482#, select 3GB plan or alternatively dial *482*2#, N500 will be deducted.
Note that the given data for this plan is valid for 25 days. After 25 days and you have not used up the data, airtel will take it back.
So I advice you to make use of the data before it is void.
How To Subscribe For 1GB for N200
This is very simple, the process is same as listed above.
To Activate it dial *482# and select the 2GB plan or simply dial *482*1#.
This plan is valid for 14 days. After 14 days you will be required to subscribe for new plan. You can decide to place it on auto renewal.
√ALSO READ: 9 Best Airtel Free Internet Tricks For Android [ 100% Working ]
How To Cancel This Airtel Free Data Code
If you subscribed to either the 3GB plan or 1GB plan and you wish to cancel it. Follow the procedures below to achieve your aim.
Dial *482*4# and you will receive invalid request message,
>> Reply with * after reply with 3
Now you will receive another message telling you that you have successfully cancelled your airtel 3GB for N500 or 1GB for N100 plan.
Please share this airtel free data cheat with family and friends.
√ALSO READ: Best Airtel Free Internet Code 100% Working
Airtel Recharge Plus : How To Enjoy 1GB Data
This is another hack to enjoy free browsing from Airtel Telecommunication company. This one works with terms and conditions involved. This Airtel free browsing trick works for all mobile phones.
To Enjoy this cheat dial *479#, it will enable you to enjoy 1GB on RechargePlus platform.
For you to enjoy this free airtel data, you must recharge up to N1300 in a week. This will make you eligible for this airtel free data bonus.
You continue to enjoy this free data by repeating the steps above to unlock it.
To check your data balance dial *140#.
√ALSO READ: Unlimited Airtel Free Data Bonus [ Latest Free Browsing Cheat ]
How To Enjoy 160MB : Airtel Free Data Code
This is very simple, this cheat reduces your browsing cost and gives you free 160 MB to enjoy.
This cheat requires no charge, you don't need credit or airtime to enjoy it. Dial *400# to activate it, you will receive a message telling you that you have received 160MB to enjoy free browsing.
The data given is valid for 30 days. The cost of this airtel free data bonus is N0 ( no free is required).
Dial *141* 13*200# to enjoy free 200MB data.
Dial *141*13*100# to receive 100MB data.
Dial *141*13*50# to up to 50 MB to browse.
Final Words On Airtel Free Data Code
I hope one of the above Airtel Free Browsing Code, if so enjoy it.
This blog is based on free browsing cheat and other tech related issues. Visit our blog daily to get new airtel free data bonus.
Please use the social media button Below to share this post Airtel Free Data Code with friends and family. Wikipedia