Hey guys I am Nick, today I will be sharing with you guys Money Lending Apps In Ghana 2021. So if you have been for apps that you can borrow money from, don't worry I have compiled the best available mobile applications that you can borrow money from.
These apps are own by companies that are ready to loan to Ghanaian citizens. You can get money to from these apps and pay later. Provided that you are ready to pay back when due. You can access the loan from you comfort.
This means that you don't need to stress yourself, going to office everyday to get loan. One can get loan from these apps while at home. All you need to make this happen is internet access and required details that will be discussed later in this article.
How Can I Get Instant Mobile Loan?
Getting instant loan from Ghana is very easy. This article have detailed all you need to get instant cash for your business. Some of the apps includes PAYLATER Ghana app, cash ghana limited, Calis money lending Accra, blue horizon money lending, instant mobile money loans, instant loan Accra Ghana, Fido money lending Accra.
NOTICE: If you aim of reading this article is to borrow money from the companies and run away. I advise you to find another option to make money. The requirements for getting the loan includes some of your important bank documents. So I advise you to play along after getting the loan.
Before I forget, Free Browsing cheat website don't in any way work with any of the loan companies. This means that we don't partner with any of the loan companies. Though we have used them and seen how things works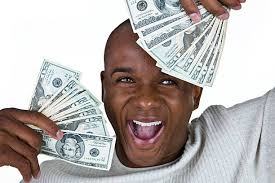 Mobile Money Lending Apps In Ghana 2021
The following includes apps that you can borrow instant cash from
MTN Xpress Loan
Fido Money Lending
PAYLATER
MTN Qwikloan
See how you will use the above loan apps in Ghana..
DO YOU WANT TO RECEIVE  UPDATE AS SOON AS WE POST…

JOIN US ON Telegram CLICK HERE

Receive Update very fast
MTN Xpress Loan
This is one of the apps that you can use to borrow money from online. I can't discuss web application that you can get loan from without mentioning MTN Xpress loan. So incase you have been asking What is MTN Xpress Loan?, I have answered your question.
This app gives loan to selected MTN users, this means that not everybody is eligible for it. For this loan no savings or paperwork is required. If you are qualified your momo account will be credited with the amount you applied for.
How To Get loan from MTN Xpress Loan
You have searching for Money Lending Apps In Ghana and I am sure that now you have seen one that you will like to borrow money from them. Below are steps that one will follow to get loan from MTN Xpress.
Dial *170#
Choose option 5 ( Financial help/ services)
Proceeds with option 3 ( loans)
Select option 2 ( Xpress Loan)
Enter option 1 ( Get a loan)
Now enter your MM pin to proceed
Choose option 1 to view offer
Enter option 1 to confirm your repayment plan.
Boom you have successfully borrowed money from MTN Xpress. Use it wisely and make something out from it. Remember that you will pay back before deadline of payment.
NOTE: If you are faithful in the first loan, it will increase your chances of getting bigger loan from MTN xpress money.
Fido Money Lending Accra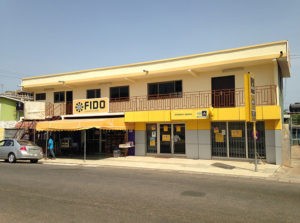 Fido is a financial institution that is license to operate in Ghana. This company focusing on short term loan to her users. Their loan requires no guarantor, collateral, and application feels is not required. For you to get loan from this app in Ghana you need to be a money subscribe to any network. If you, then you are entitled to instant GHC 200.
How Borrow Money From Fido Mobile App
Download Fido Mobile App from Play store CLICK HERE TO DOWNLOAD
Install the app and register as a user.
Fill the loan form in the mobile app. Make sure you enter your correct details to get approved easily.
You can now relax and wait for approval. Once it is approved you will get GHC 200 to your bank account.
Fido Money Lending is located at 48 Blohum Rd, Accra, Ghana
Working Hours: Sunday Closed
Monday 8am–5:30pm
Tuesday 8am–5:30pm
Wednesday 8am–5:30pm
Thursday 8am–5:30pm
Friday 8am–5:30pm
Phone Contact: +233 30 220 8060
Visit Official Website
Pro Tips: For you to get higher amount from Fido mobile money lending app, make sure you pay your off loan before the deadline. This boosts your creditability and increased chances of getting bigger loan. With this you can assure the company of lending you more.
Paylater Ghana App ( Carbon )
Paylater is another Money Lending Apps In Ghana. This is a loan that supports internet banking, with paylater you can borrow money with your smartphone within few minutes. The most interesting part is that you can refer your friends and get discounts on loan. This app offers interest rate, starting as low as 5% monthly on first loan. They allow you to borrow GHC 5 on start as a beginner. As time goes on and your creditability is clean, you can borrow more.
How To Get Loan From Paylater
Download their mobile app from playstore CLICK HERE ( Paylater is now known as Carbon)
Install and launch the app.
Now create an account with them.
Proceed to fill the loan form on the app.
Make sure you enter your correct details.
Submit the form and wait for it to be reviewed. Once it is approved, then your money will be sent to your bank account.
MTN Qwikloan – Loan App In Ghana 2021
This one of the apps that offer instant mobile money loans in Ghana. MTN Qwikloan is established by afb bank in affiliate with MTN Ghana. This is a mobile lending service that allows MTN users to enjoy maximum of GHC 1000 with undergoing through application stress.
Requirements For MTN Qwikloan
Though it is available to all MTN subscribers but not all are eligible to it. This is one of the trusted Money Lending Apps In Ghana, people that have used it are testifying about it. Below are conditions that must be met before application:
You must be an active MTN subscriber.
Applicant must be an active MTN user for 90 days or more.
You must be 18 years and above.
Applicant MTN wallet must be active and used in transaction for long time.
You must not have outstanding loan with MTN.
Steps To Get MTN Qwikloan
Dial *170#
Select option 5 ( financial service)
Enter option 3 ( loan)
Choose option 1 ( Qwikloan )
Finally enter your mobile Money PiN (MM)
Now wait for approval, once you receive message alert that it have been approved. Visit the nearest MTN vendor and withdraw your money from your wallet.
ALSO READ
Genuine Ways To Earn Extra Income Ghana With No Money
Free High Paying Money Making Apps In Ghana ( Review From Experience )
How To Make Money Online As A Teenager In Ghana
Download VPN Free Browsing With Cheat Settings : Enjoy Unlimited Internet Access
List Of App For Free Browsing – Enjoy Unlimited Downloads
Other Loan Companies In Ghana
The companies below are not Money Lending Apps In Ghana. Although they lend money but not online and doesn't work like others we discussed above. You can locate them and pay a visit to know what it takes to get a loan from them.
Other Money Lending Companies In Ghana
Adansi Rural Bank Ltd.
Akim Bosome Rural Bank Ltd.
Asokore Rural Bank
CAPITAC TRUST BANK LIMITED
DCI Microfinance Limited – Head Office
Juaben Rural Bank Ltd.
Leasafric Ghana Ltd.
Leasafric Ghana
Odotobri Rural Bank Limited – Head Office
Amansie West Rural Bank Ltd.
Amanano Rural Bank
Thanks for making out time to read this article "Best Money Lending Apps In Ghana 2021". Please use the social media button to share with friends and family. Remember that we have shared trusted and certified mobile money lending companies in Ghana.
DO YOU WANT TO RECEIVE  UPDATE AS SOON AS WE POST…

JOIN US ON Telegram CLICK HERE

Receive Update very fast
Keep visiting for other money making update, before you go make out time to read this –  Free High Paying Money Making Apps In Ghana ( Review From Experience )
ALSO READ
Genuine Ways To Earn Extra Income Ghana With No Money
Free High Paying Money Making Apps In Ghana ( Review From Experience )
How To Make Money Online As A Teenager In Ghana
Download VPN Free Browsing With Cheat Settings : Enjoy Unlimited Internet Access
List Of App For Free Browsing – Enjoy Unlimited Downloads